Carlos Ruiz Zafón, El laberinto de los espíritus [The  Labyrinth of Spirits], 2016, 925 p.
The publisher's summary:
The moment has come
Carlos Ruiz Zafón return with the denouement of the saga of The Shadow of the Wind. You will remember why you like to read.
In the Barcelona of the end of the 1950s, Daniel Sempere is no longer that child who discovered a book that would change his life in the passages of the Cemetery of the Forgotten Books. The mystery of his mother Isabella's death has opened an abyss in his soul from which his wife Bea and his faithful friend Fermín try to save him.
Just when Daniel thinks he is at one step of solving the enigma, a deeper and darker plot than he could have ever imagined unfolds its net from the entrails of the Franco regime. It is then that Alicia Gris appears, a soul born of the shadows of the [Spanish civil] war, to lead them to the heart of the darkness and reveal the family's secret history… although at a terrible price.
The  Labyrinth of Spirits is an electrifying tale of passions, intrigues and adventures. Through its pages the reader arrives at the grand finale of the saga begun by The Shadow of the Wind, that reaches here all of its intensity and deepness, and at the same time draws a great tribute to the world of books, to the art of telling stories, and to the magic link between literature and life.
[Inside the book there are some fotographs by Francesc Català Roca (1922-1998), whose work Ruiz Zafón admires. The Reina Sofia Museum in Madrid offers some examples.]
According to the
Wikipedia
article
,
The  Labyrinth of Spirits
will be published in English in 2017. "Cultura/s",
La Vanguardia
newspaper's cultural supplement warmly welcomed the appearance of the novel and had a special cover by Riki Blanco for the occasion:
They explain the success of the books with Ruiz Zafón's use of elements of different literary genres, his masterful constructions, the detailed characterizations, especially of the humble and offended, and of his continuous sensory stimulation: "the studied scenography, the text's sonority, the suggestive force beyond the literal, the descriptions' plasticity, the witty, vibrant dialogues, …" (Emili Rosales, editor of Ruiz Zafón in Catalan)
There is little biographical information to be found on the author Carlos Ruiz Zafón (Barcelona, 1964), e.g. in the Wikipedia article, the official homepage; there is an author essay on Shadow of the Wind on Penguin's page.
Ruiz Zafón is probably the most read Spanish author after Cervantes.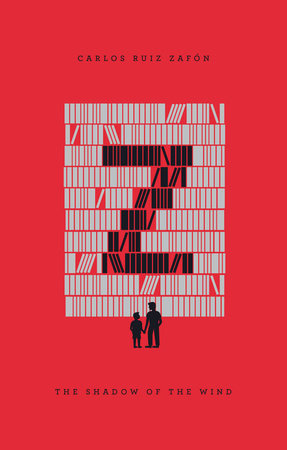 This blogger read the first volume of the Cemetery of the Forgotten Books series, The Shadow of the Wind, around eleven years ago (2005) and was really fascinated. His partner's grandmother, who is 50 years older/wiser, has read the other volumes, too, so he might do so as well…
SOURCE: official author homepage; Penguin; Wikipedia; "Cultura/s", La Vanguardia, November 19, 2016, p. 20-23 (printed edition)