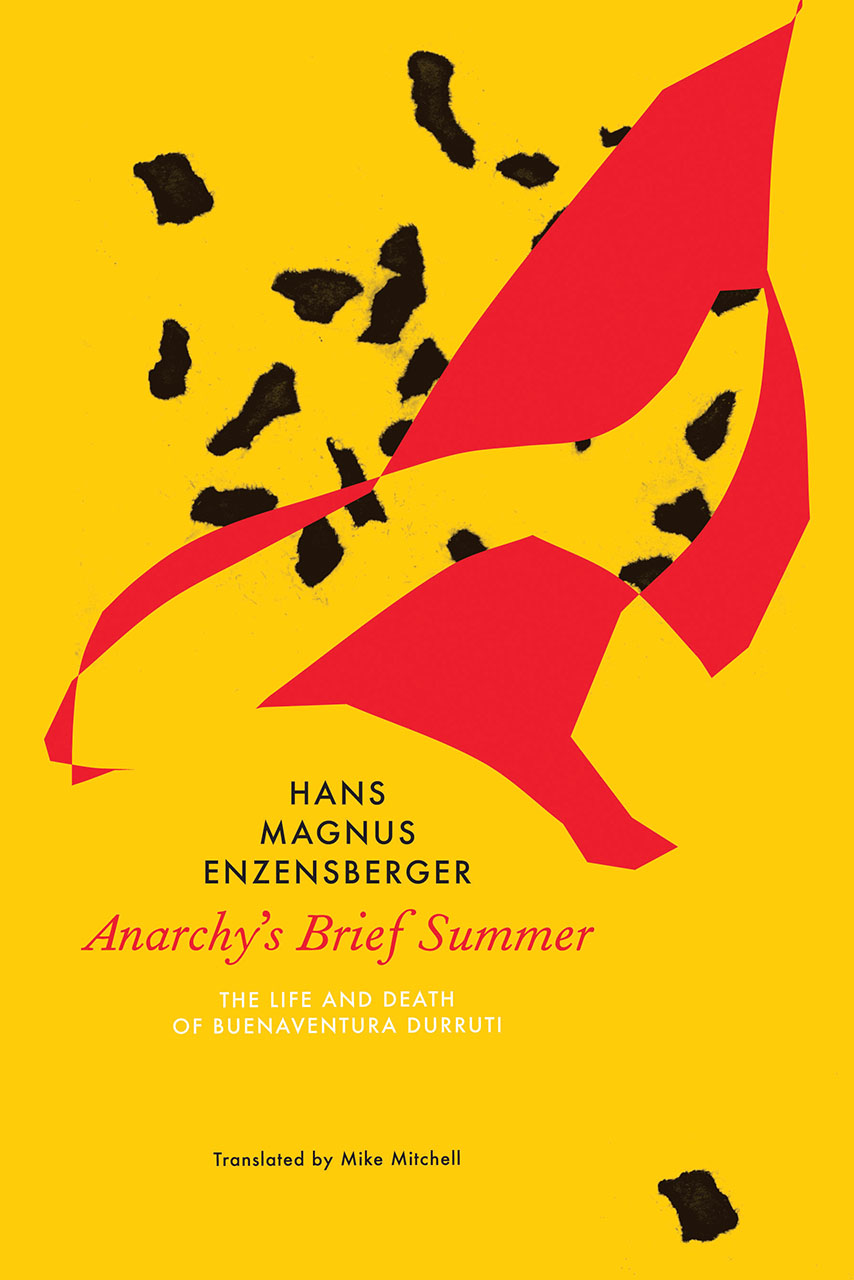 Hans Magnus Enzensberger, Anarchy's Brief Summer: The Life and Death of Buenaventura Durruti, 1972 (German original), 2019 (translation by Mike Mitchell), 264 p.
There is more information on this novel available at the U of Chicago Press.
The Wikipedia offers the following articles on Durruti and Enzensberger.
If one googles for Enzensberger's title, one finds an "alternative" English translation by an anonymous translator for libcom.org from the Spanish version of Enzensberger's book, i.e. an indirect translation, available in three different formats for e-reading.